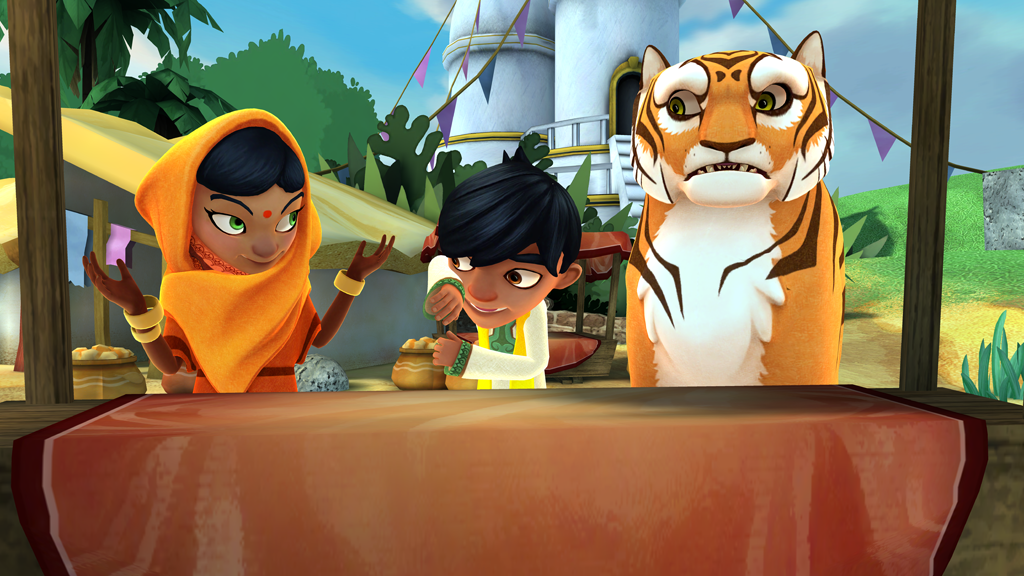 Description:
Grammy Award-Winning artist ALICIA KEYS presents: "Mookey!" The second volume to the Journals of Mama Mae & LeeLee.
Meet Bali, an imaginative boy, his not-so-imaginary-friend, Mookey and his pushy cousin, Ankita. Follow along as they encounter danger and learn about courage, acceptance, and forgiveness in the face of bullying.
Become part of the story like never before, watch as characters react to your touch, tap, and swipe!
Role:
Developed the background loading system which can use multiple transitions
Improved assets loading and unloading
Redesigned art pipeline with new tools and procedures
Created automated asset exporter for Maya and Photoshop
Game Info:
Platforms: iOS & Android
Programming Language: C# (scripting), MEL (Maya tools)
Game Engine: Unity3D
Development Time: 8 months
Render: OpenGL ES 2.0
Physics: Unity3D
Sound: Unity3D's FMOD
Input: TouchScreen
---